18-12-2020
Happy Holidays!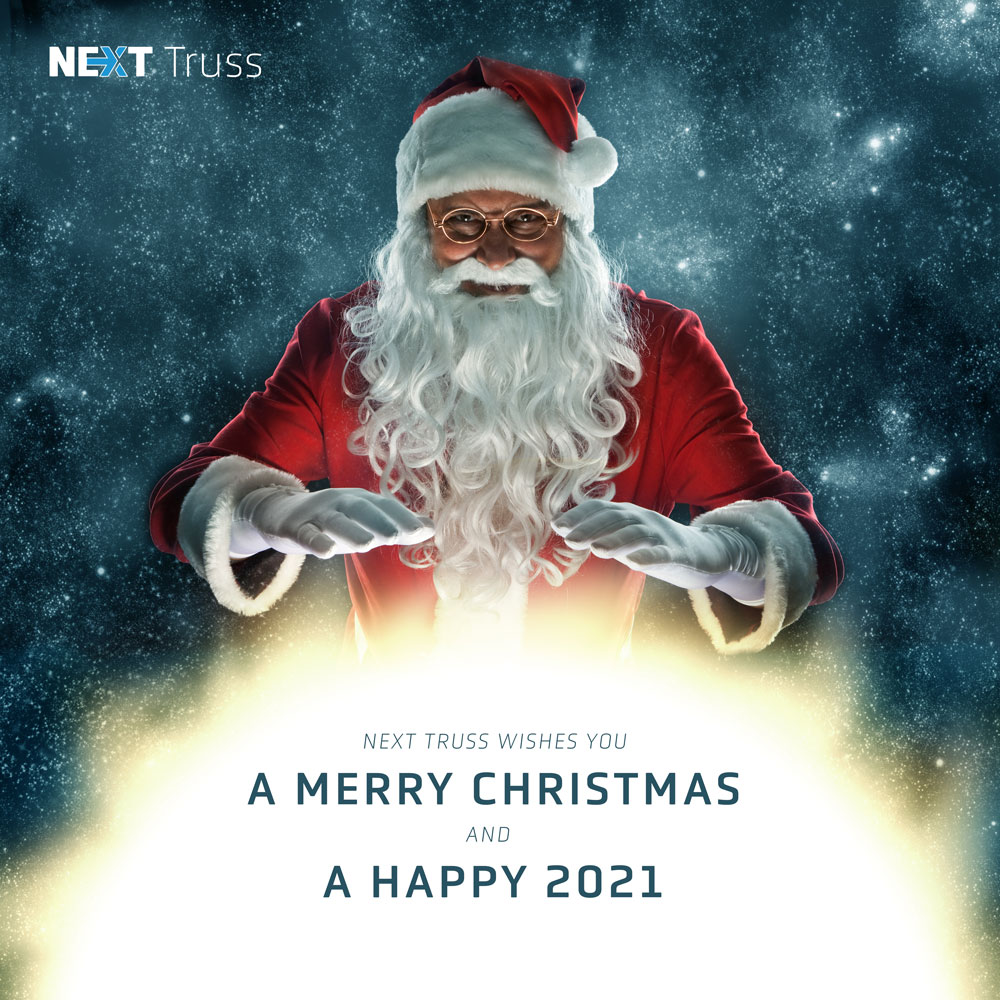 This years holiday season is unlike any other, we close a year unlike any other. Throughout this season, and as we move into a new (and hopefully better) year, we wish you moments of peace amid the difficulties, connections with family and friends even if they can't be in person, the warmth of memories from holidays past, and wonderful glimpses of the joy that still lives under the surface.
We like to express our thanks to the confidence you have placed in us, we look forward to providing you with the best possible service and products in the upcoming future.
On behalf of the complete Eurotruss Group around the globe, we wish you a Merry Christmas, a very Prosperous and Healthy 2021 full of Joy, Happiness and Events!
Opening Hours during Holidays:
NEXT Truss – The Netherlands
Closed on Friday 25th of December and Friday 1st of January 2021. 
The rest of the days limited staff occupation