11-03-2020
Eurotruss GmbH adds Next Truss to its portfolio to support growing market demand
Hövelhof, Germany (March 12, 2020) – In response to an increased worldwide demand for its staging products and solutions, Eurotruss Group is pleased to announce its expansion across Germany by adding the full NEXT Truss product line to the Eurotruss office and warehouse in Hövelhof, Germany. The Netherlands-based company is the world's leading manufacturer of hardware and structural solutions for the entertainment industry with a product line that includes the aluminium truss structures, roofing, and staging. Through this initiative, Eurotruss GmbH will have access to the full range of products in the Eurotruss Group portfolio including Eurotruss, Total Structures and the newest addition NEXT Truss.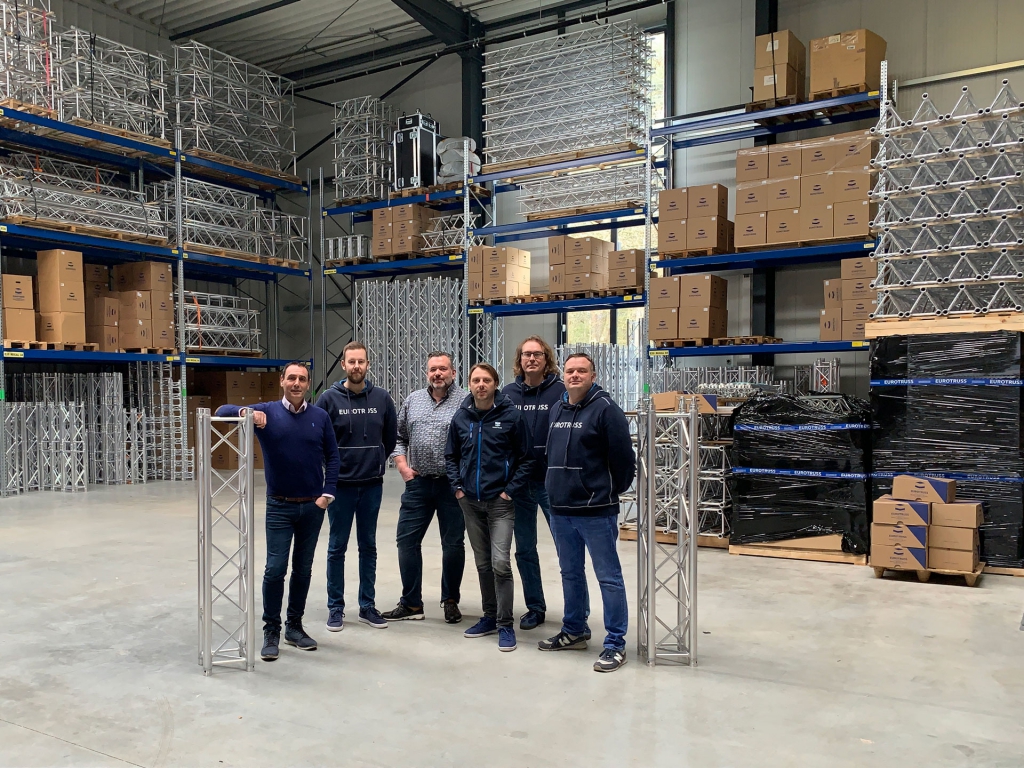 Matthias Bohnenpoll, MD, Eurotruss GmbH states: " NEXT Truss is a great addition to our product range and we are now able to serve also clients who carry other truss types than Eurotruss. Our new offices and warehouse facility in Hövelhof, Germany, is strategically located to satisfy demand and allow for quicker delivery times and technical support to satisfy their demands.
NEXT Truss products are built in Europe by certified welders and are made from the highest quality aluminium. All NEXT products comply with the applicable industry standards and regulations and are compatible with other industry truss series excluding Eurotruss.
Martin Kuyper, CEO, Eurotruss Group comments: "NEXT Truss stands for well-produced goods, competitive pricing, experienced and trusted staff, swift delivery times and good industry relationships. I am confident our German team has the experience and in-depth knowledge of the entertainment market and their needs to help us deliver the most relevant product solutions to our customers; It is an exciting time to add NEXT Truss to the Eurotruss Group." "The opening of our new warehouse and sales office in Hövelhof will serve clients in the region, fast delivery times and provide the inventory and presence needed for NEXT Truss's anticipated growth throughout Germany," adds Ralph Stockley, CEO, NEXT Truss.
About Eurotruss & NEXT Truss
Eurotruss was founded in 1994 and is the world-leading manufacturer of truss in the global entertainment market, and NEXT Truss is the world fastest growing truss brand. Both brands being a part of the Eurotruss Group gives the truss users full access to various high-quality truss products, stage decks, and structural solutions. Eurotruss & NEXT Truss are headquartered in Leeuwarden, the Netherlands, and has a high-end presence which includes an international network of distribution partners and rental companies that supply both products and back them with customer service and technical support.