30-05-2022
NEXT TRUSS ACQUIRES INTERAL T.C.
Venray (NL), 30 May 2022 – NEXT Truss from Leeuwarden is acquiring Dutch truss manufacturer Interal T.C., based in Venray, with immediate effect. Since it was first set up in late 2019, NEXT Truss has been on a growth trajectory, with the goal of becoming a global player within 5 years and establishing a leading market position in the events industry. All Interal T.C. employees will remain on board in the new organisation.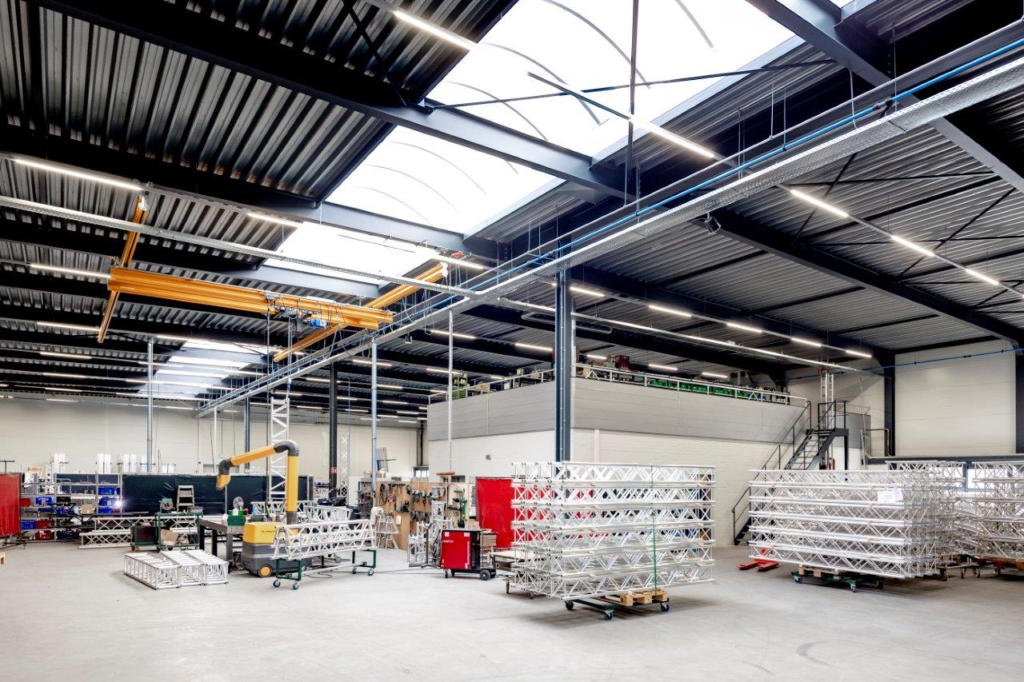 Interal T.C. has been manufacturing truss structures for the events industry since 2003. They offer both standard and custom-made systems of the highest quality, with a strong focus on customer service. There is still plenty of potential for future growth within Interal T.C., as well as for expanding NEXT Truss.
The Interal T.C. rental business will in future be operated by AED Rent, which will supply both new and existing customers with dry hire rental of trussing and rigging equipment from the local hub in Venray. Over time, the rental business could be expanded even further, with the addition of other AV products (such as stage and trade show lighting) from AED group, to support the local market.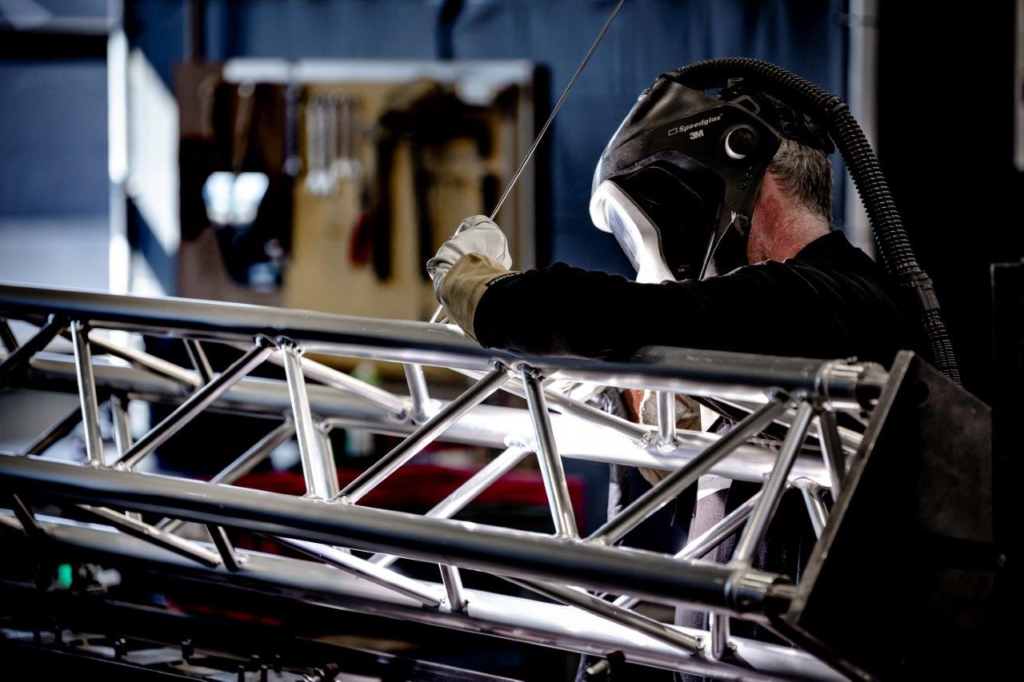 The acquisition of Interal T.C. is a good fit with the strategy and ambitions of NEXT Truss. The skill and experience available at Interal T.C. will make a positive contribution to the future growth of NEXT Truss and new product development.
The staff and contacts will remain unchanged at both companies, retaining all the skills and experience. NEXT Truss and Interal T.C. will operate under one roof, where management and operations will be integrated to achieve economies of scale for both customers and suppliers.
NEXT Truss, Interal T.C. and AED group will continue to define the future of the AV industry together.
Pictures free from copyright: @Jorrit Lousberg
About NEXT Truss
NEXT Truss offers staging solutions and aluminium truss components for the worldwide entertainment industry since 2019. It provides competitively priced quality truss and staging solutions with shorter lead times and exceptional quality control to AV rental, permanent installations companies, and adjacent markets. A wide range of products is available for every type of market. In addition to the leading 30 and 40 multi-purpose truss systems, NEXT Truss compliments its extensive range with rectangular and heavy / pre-rig truss. Together with ground support towers, roof systems, hoists, and a professional stage deck series NEXT supplies the market with a wide product range that is quickly available.
The products of NEXT are built by certified welders in our European manufacturing plants and are made from the highest quality 6082 aluminum alloy. All products comply with the applicable rules and regulations that the industry requires. Our solutions are compatible and offer comparable load figures for industry-leading brands and are guaranteed.
About AED group
AED Rent was established in Belgium in 1985 as a dry-hire rental company for lighting and sound equipment. Today, the AED group (AED Rent, AED Display, AED Distribution, AED Store, AED Lease, AED Repair, AED Second Hand and AED Studios) is one of the major players on the audio-visual market in Europe, employing more than 250 workers in 6 countries (Belgium, the Netherlands, Germany, France, the United Kingdom and Singapore). The AED group aims to meet the professional AV users' needs for lighting, sound and video equipment, trussing and rigging equipment, including accessories, that are offered to rent or for sale (new and second hand) and also supplies the corresponding repair and leasing services. To comply with the various needs of its customers, AED group holds an impressive range of high-quality equipment in stock. This way, AED group wants to be a complete, neutral and reliable partner for every AV professional.